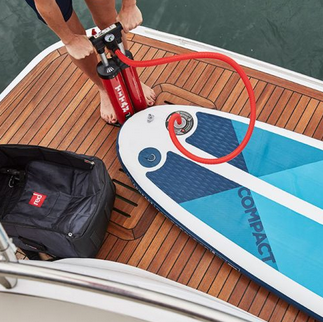 The future of Paddle Boarding is here, and its half the size!
Red Paddle Co have just released their innovative new product, the 9'6" Compact. Brand new design means this board packs away to half the size of a full sizes SUP, making it incredibly easy to travel with.
Red Paddle Co have spent 10 years developing the Compact Board, and we think its a game changer!