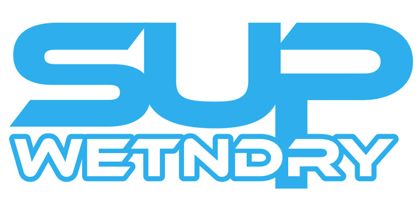 Refresh your body and mind with SUP Yoga on our secluded private Lake just 5 minutes drive from Wetndry Boardsports.
SUP Yoga gives you all the benefits of Yoga, whilst improving your balance & focus on the water. Yoga postures are performed using a SUP Board, that replaces the Yoga mat. Our experienced Instructor is on hand to give you all the tuition you need, making classes ideal for anyone from Beginner to more experienced Yogi's.
Our Private Lake is in beautiful and peaceful surroundings that is not accessible to the public, so there is no need to be put off by onlookers.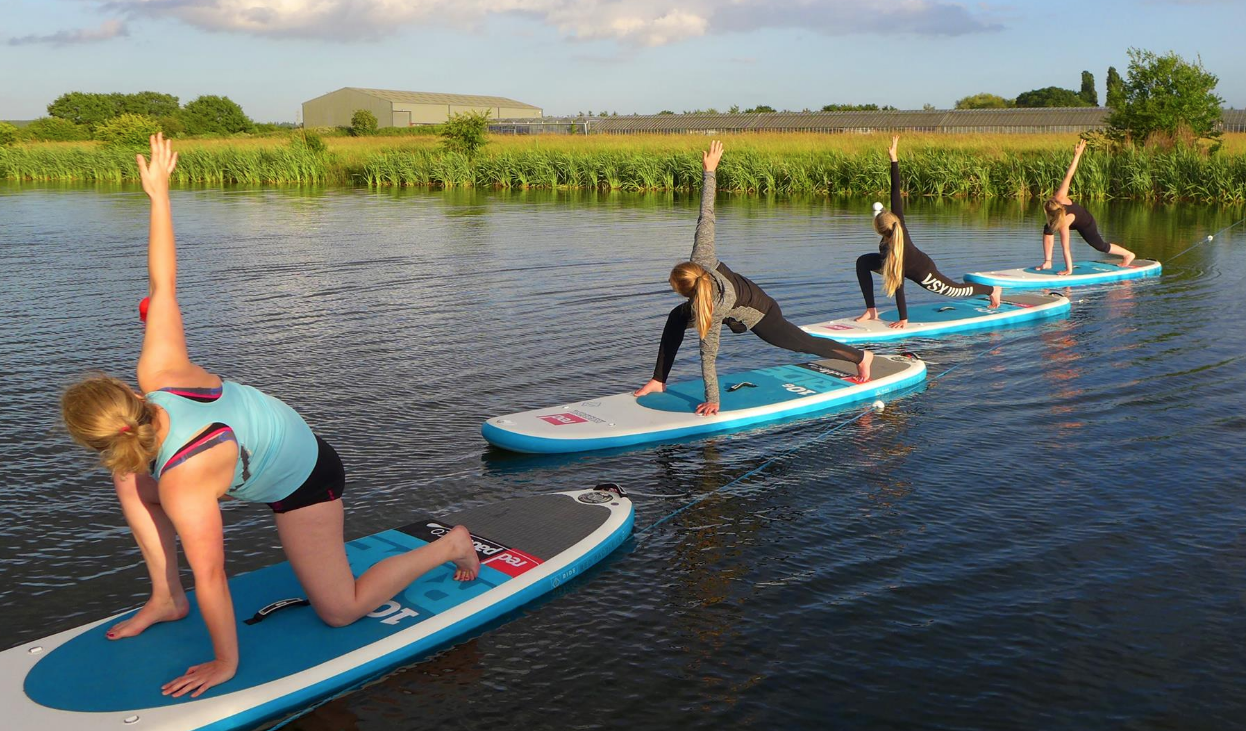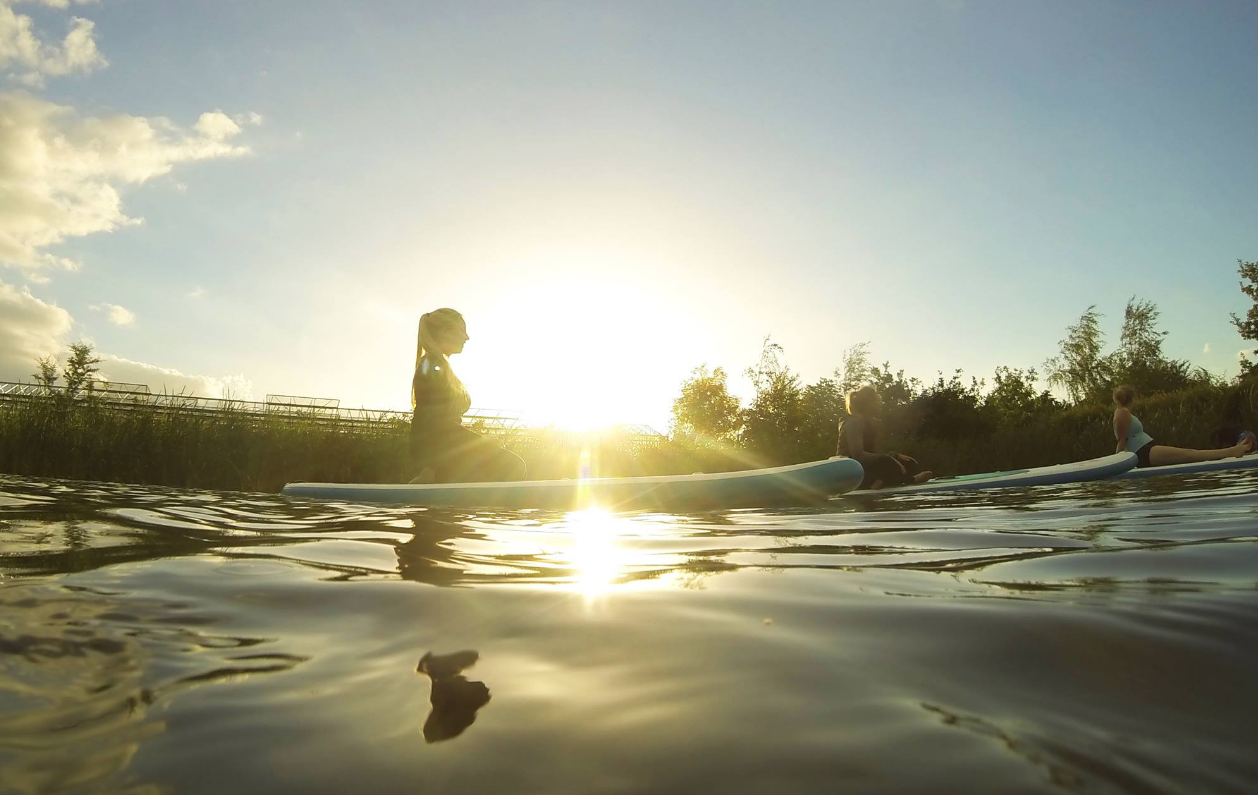 We try to keep classes small, with no more then 8 students at a time. We provide all the equipment, just come along with some swimwear and a towel…and be prepared to find your inner peace in the worlds best Yoga studio.
There's no need to feel intimidated when joining us for SUP Yoga, our lessons are aimed at complete Beginners, there's no previous Yoga or SUP experience needed to join in. Don't worry, we wont be expecting you to do Headstands or anything complicated!
There's also no need to feel anxious when coming to a lesson on your own, everyone is really friendly and it's a great chance to meet like minded people.
Don't forget we can also cater for group bookings. We try to be as flexible as possible, so if you have a bunch of friends that would like to give SUP Yoga a try as a group, then we can absolutely help you out with this.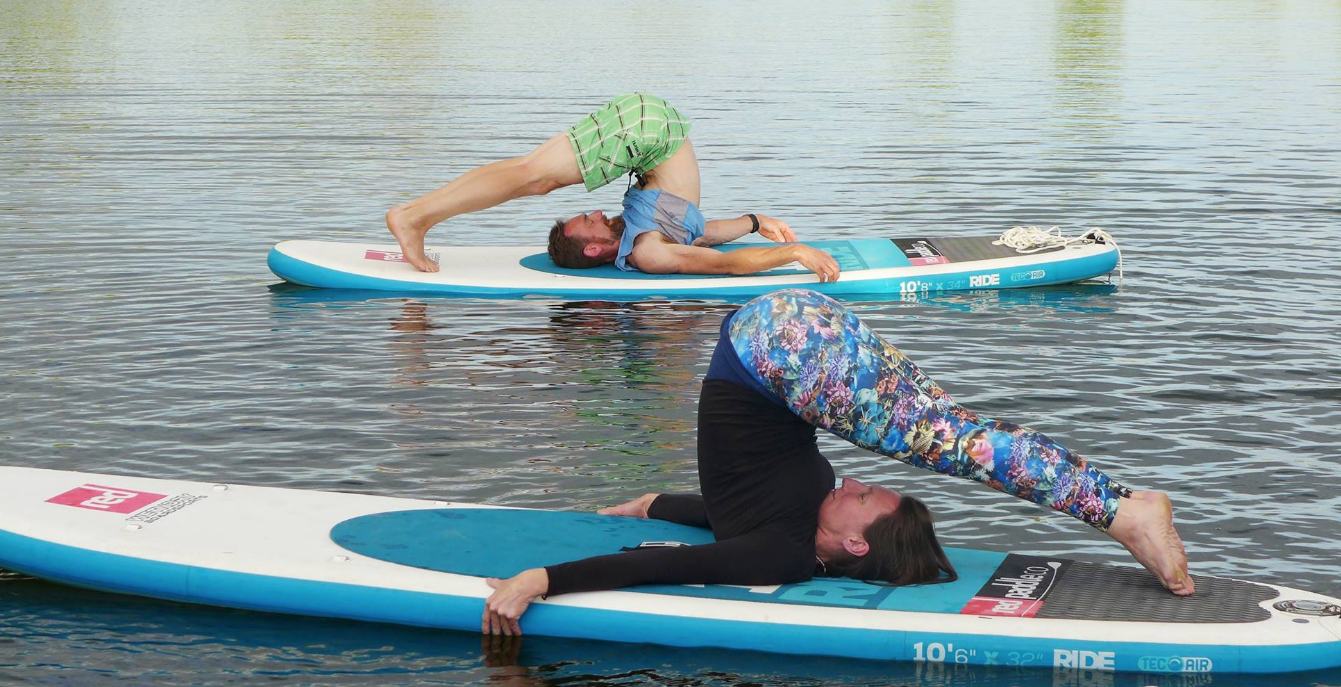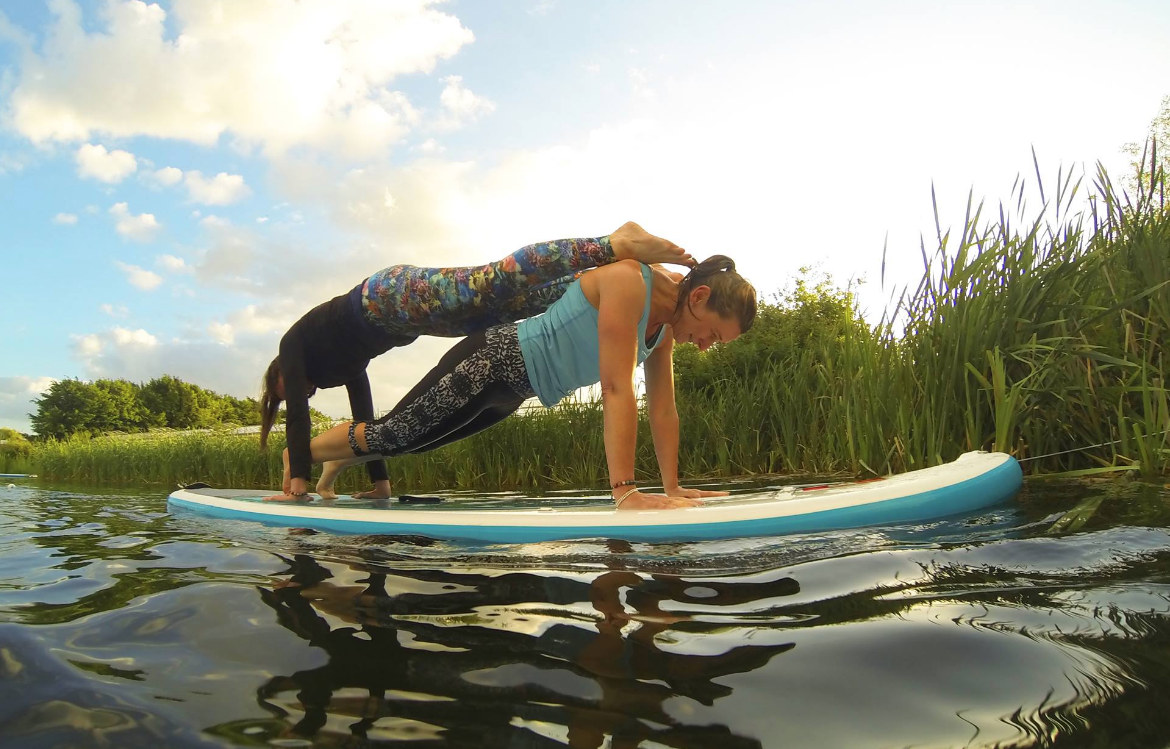 We have made it really easy for you to book your SUP Yoga lesson with us.
Simply head over to our dedicated SUP School Website "WetNDry SUP" where you can find more in depth information, lesson dates and FAQs.
Just click the banner below..